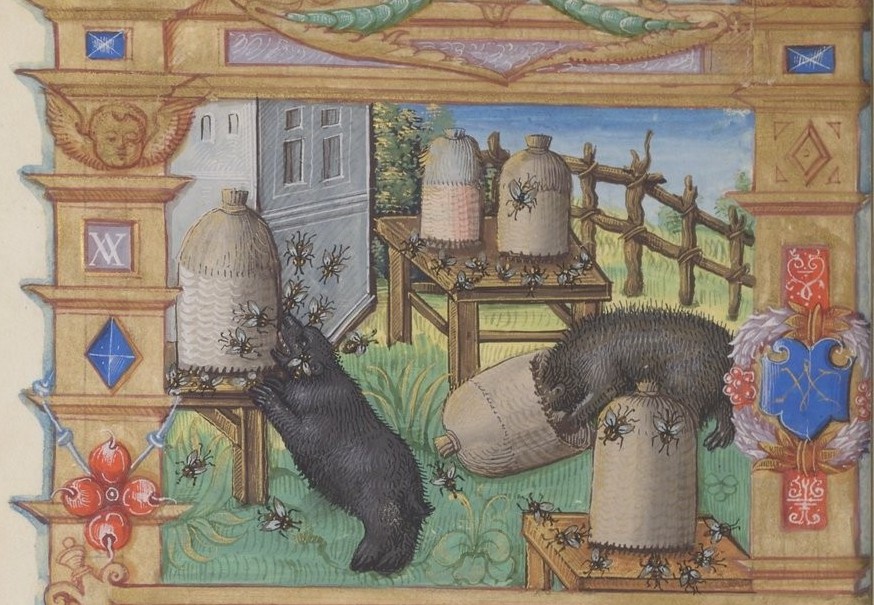 Meester van François de Rohan
Frans boekverluchter, werkzaam in Parijs tussen ca 1525 en 1546. Ontleent zijn naam aan de door hem verzorgde verluchting van een door de schrijver François de Rohan geschreven handschrift dat zich thans bevindt te Parijs, Bibliothèque Nationale, ms fr. 1877.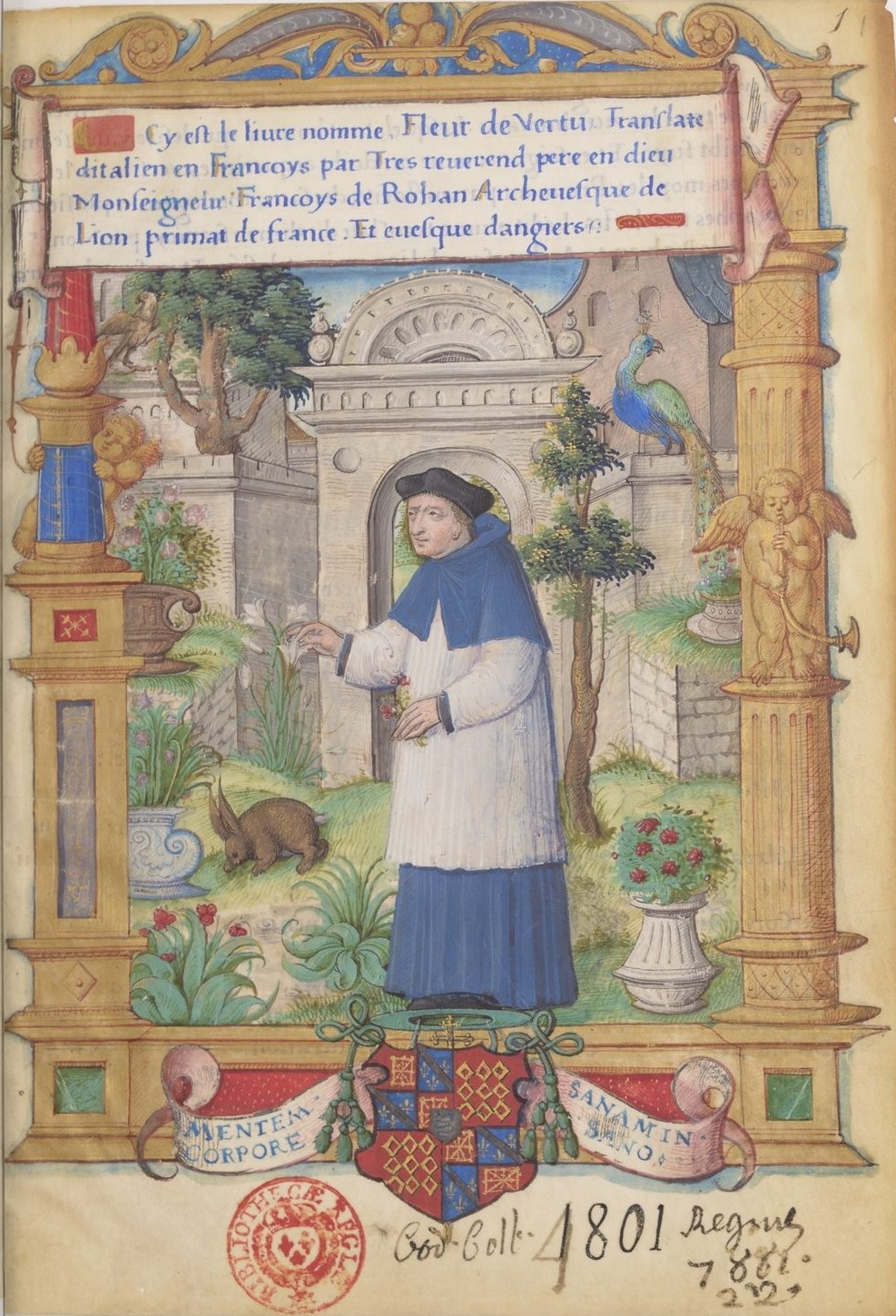 The Master of François de Rohan was renowned for his strong, bright colours, lively sense of narration, and the flamboyant borders around his compositions, often in the form of architectural structures.
Maar liefst 14 gebedenboeken kunnen in verband worden gebracht met Mary Stuart, de tragische koningin van Schotland. Een van deze gebedenboeken werd op 29 juli 2020 als lot 5 geveild bij Christie's in Londen.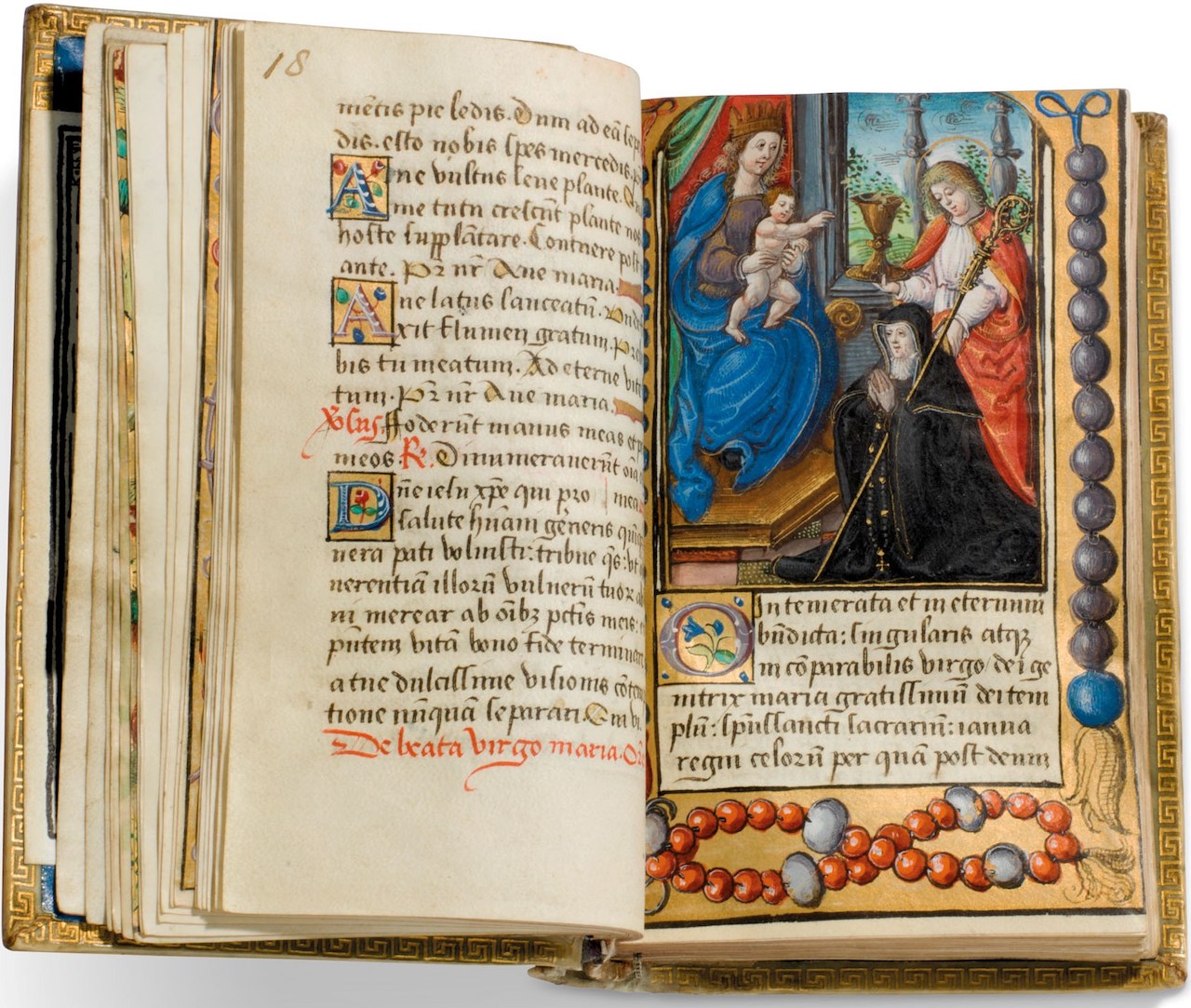 Intermezzo: Mary Stuart
Mary had spent most of her childhood in France, having been betrothed to the French dauphin as a girl and sent to live at the Valois court. The pair married in 1558, when both were in their mid-teens — a year before he became king and she queen, upon his father's death.
For Mary, it was to prove the first of three supremely ill-fated marriages. Her husband — Francis II — died of an ear infection 18 months into his reign. The throne duly passed to his brother, prompting Mary to return to Scotland.
She made the journey in conspicuous style. A dozen ships left port, the first occupied by Mary and her ladies-in-waiting, the second by her cooks, grooms and maids. The other 10 carried her considerable possessions: from tapestries and tableware to jewels, clothes and furniture. It is said that the furniture included 45 beds.
Life in Scotland would be much less sophisticated than what she'd been used to at the Palace of Fontainebleau. The country was also — like its English neighbour to the south — riven by religious dispute between Catholics and Protestants.
Mary did, at least, have another crown to wear. She had been named Queen of Scotland at just six days old, upon the death of her father, James V, in 1542 — after which her mother acted as regent on her behalf. As Mary proceeded from the port of Leith into the heart of Edinburgh, she was now ready to assume control.
One of the items that travelled with her from France was a sumptuous prayer book, which is being offered at Christie's in Londen on 29 July 2020 as lot 5.
The prayer book had been illuminated and decorated with a cycle of 40 miniature paintings by the Master of François de Rohan, one of the most sought-after artists in Renaissance France. He produced it in the 1530s for Louise de Bourbon-Vendôme, abbess of the Royal Abbey of Fontevraud.
The artist was also highly esteemed by Francis I, Mary's father-in-law, who owned a splendid Book of Hours by the artist that was sold at Christie's in 2010 and is now part of the Metropolitan Museum of Art's collection in New York.
The abbess was Mary's great-aunt; she gave her the prayer book at some point between 1558 and 1561, possibly as a wedding present. Shortly afterwards, as a token of her love for Louise, Mary made an inscription in French on one of the endleaves (pictured below), declaring that 'since you wish that I remember you in your prayers, I want you first to remember what part you have in my affections'.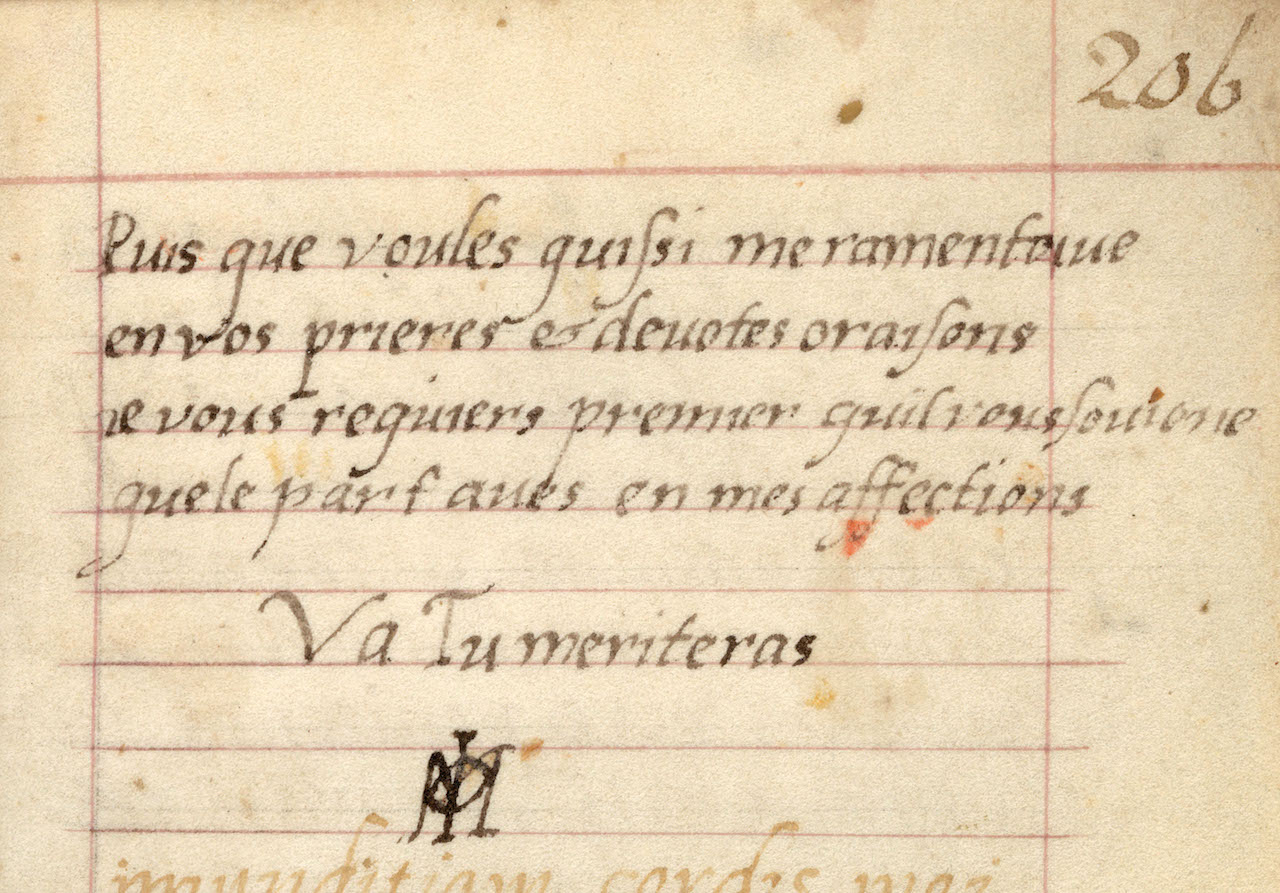 She signed it with both her motto ('Va tu meriteras') and her conjugal monogram, 'MФ' (a combination of her initial 'M' with the Greek letter 'Ф/phi', standing for the 'F' of Francis).
As the great-granddaughter of Henry VII, Mary was next in line to England's throne after the reigning monarch, Elizabeth I — her cousin. The fact that Mary refused to renounce her claim to that throne, despite Elizabeth's entreaties, created a constant state of tension between the two lands.
For a few years, Mary managed to rule successfully enough. However, her downfall was precipitated by two disastrous marriages: the first to her cousin, the drunkard Lord Darnley (pictured with Mary, above); the second, three months after his murder, to one of the chief suspects, the Earl of Bothwell. Her union with the latter would force her to abdicate and flee to England in 1567.
If Mary was expecting safety on crossing the border into England, she was mistaken. Elizabeth had her imprisoned in various castles for the best part of two decades.
For a long time, Elizabeth resisted calls from her chief adviser, William Cecil, to have her cousin executed. However, in 1587, after discovering Mary's involvement in the so-called Babington plot to assassinate her, the queen sent her prisoner to the scaffold.
Mary was executed at Fotheringhay Castle in Northamptonshire, aged 44. She carried a crucifix in one hand and a prayer book in the other. It's believed the latter was a Flemish Book of Hours, now kept in the Huntington Library, in San Marino, California (Ms HM 1200).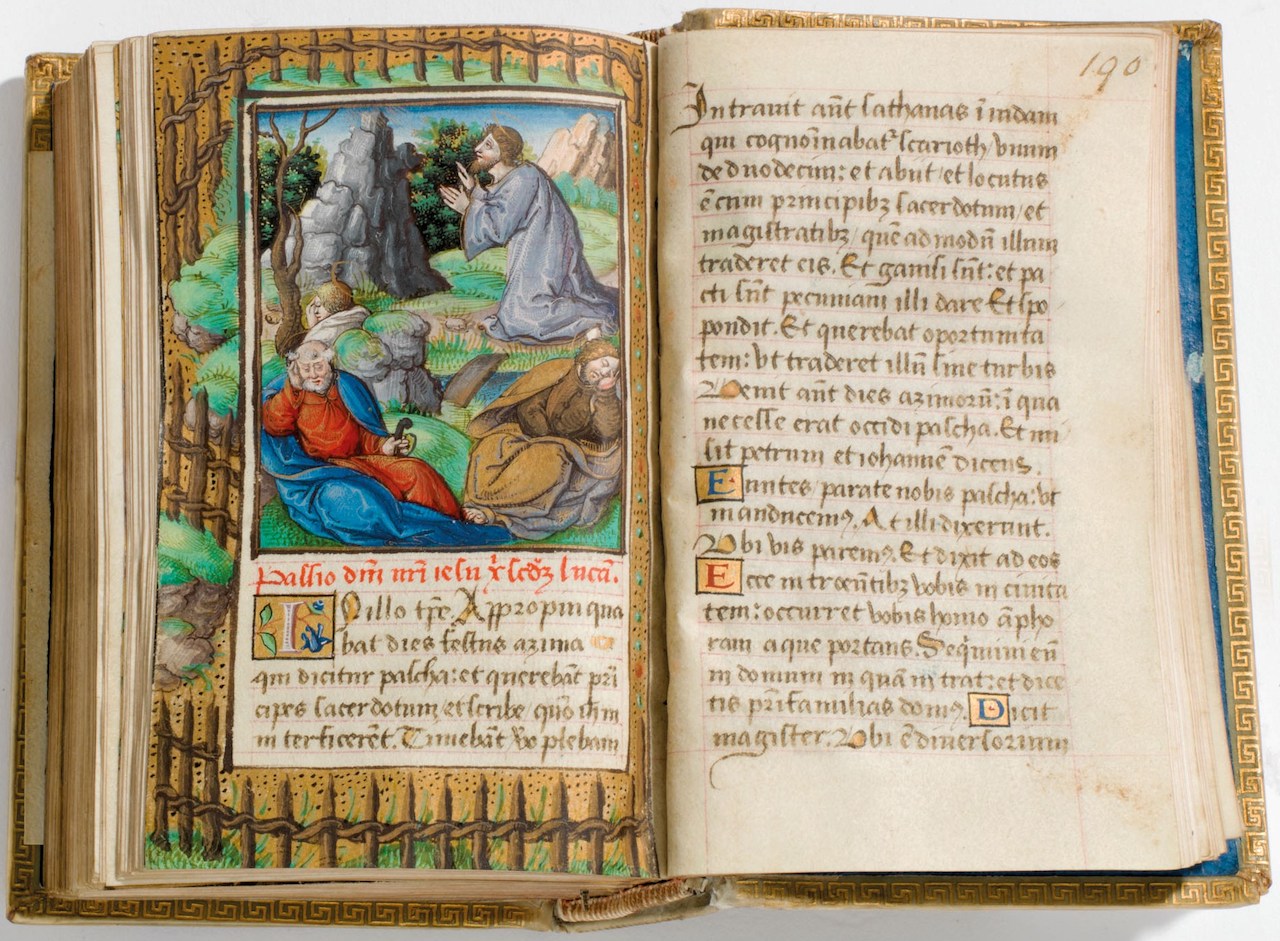 Catalogus
Chantilly, Musée Condé
Ms 522 Margaret van Navarre, La Coche, Parijs, 1541
literatuur:
Orth 1998, p. 85, nt 5, fig 38
Ms 721 Diodorus Siculus (vert. door Antoine Macault voor François I, Parijs, ca 1534, frontispice door Meester van de Getty Brieven alias Noël Bellemare en Jean Clouet, meeste van de 29 gehistorieerde initialen door Meester van François de Rohan
literatuur:
Orth 1998, p. 84-85, nt 34, 35
Cleveland, Cleveland Museum of Art
Inv. 91.157 losse miniatuur uit Guillaume Crétin, Débat entre deux dames sur le passetemps des chiens et oyseaux, Parijs, ca 1525-1530 (4 andere losse miniaturen uit dit handschrift bevinden zich in New York en Privéverzameling)
literatuur:
Orth 1998, p. 74-76, 84, nt 20
Keulen, Venator & Hanstein (veilinghuis)
Catalogus 74, 23 maart 1996, lot 1181 getijdenboek, Parijs, 1536
literatuur:
Venator & Hanstein catalogus 23 maart 1996, lot 1181
Orth 1998, p. 85
Londen, British Library
Ms add 21235 getijdenboek, Parijs, ca 1531-1532
literatuur:
Orth 1998, p. 84, nt 25, fig 45
Ms add 25092 Giovanni Pietro Belbasso, Jachthandboek, Parijs, ca 1525-1530
literatuur:
Orth 1998, p. 84, nt 21, fig 43
Londen, Christie's (veilinghuis)
Catalogus 29 juli 2020 Lot 5 Prayerbook van Mary Stuart, Parijs, ca 1535-1540 verluchting door Meester van François de Rohan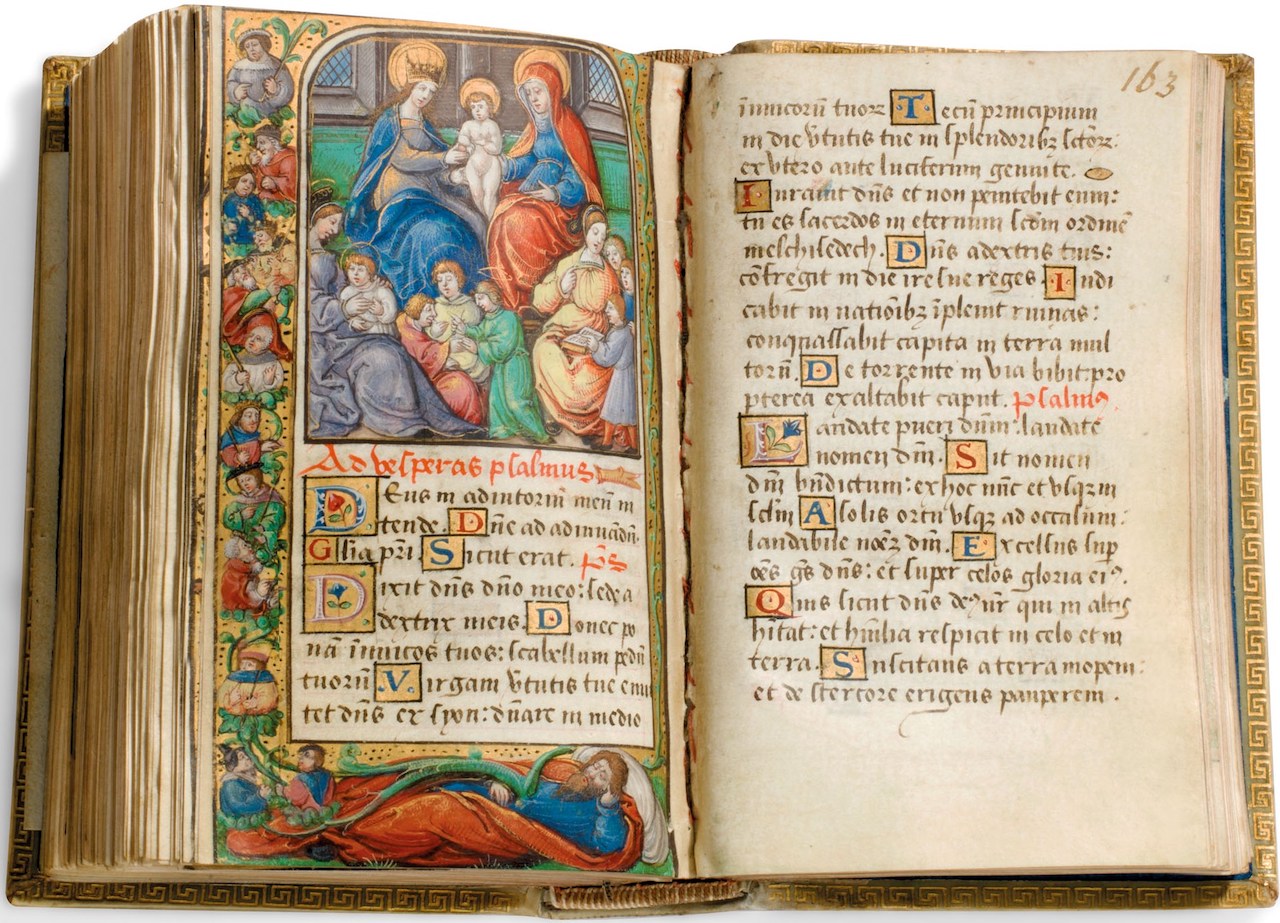 literatuur:
Christie's 29 juli 2020, lot 5
Londen, Sotheby's (veilinghuis)
Catalogus 6 december 1983, lot 78 processionaal van Renee de la Tour, Parijs, ca 1530-1535 verluchting 6 miniaturen door de Meester van François de Rohan, rest door talrijke andere anonieme Parijse boekverluchters
literatuur:
Sotheby's catalogus 6 december 1983, lot 78
Catalogus 6 december 2005, lot 38 Ovidius, Heroides (franse vert. door Octovien de Saint-Gelais, 1468-1502), Parijs, ca 1525-1530
literatuur:
Sotheby's catalogus 6 december 2005, lot 38
Catalogus 6 juli 2010, lot 35 Getijdenboek van Anne de Montmorency, Parijs, 1539
literatuur:
Ader Picard Tajan (veilinghuis), Catalogus 18 september 1988, lot B
Orth 1998, p. 85 als location unknown
Sotheby's 6 juli 2010, lot 35
Catalogus 3 december 2013, lot 28 vrijstaand triptiek met daarop geschilderde miniaturen, Parijs, ca 1530-1540 hoofdpaneel met Pinksteren door Etienne Colaud, zijpanelen met St. Augustinus en Karel de Grote door de Meester van François Rohan
literatuur:
Sotheby's 3 december 2013, lot 28
New York, Metropolitan Museum of Art
Ms 2011.353 Getijdenboek van François I, Parijs, ca 1539-1540 verluchting door Meester van François de Rohan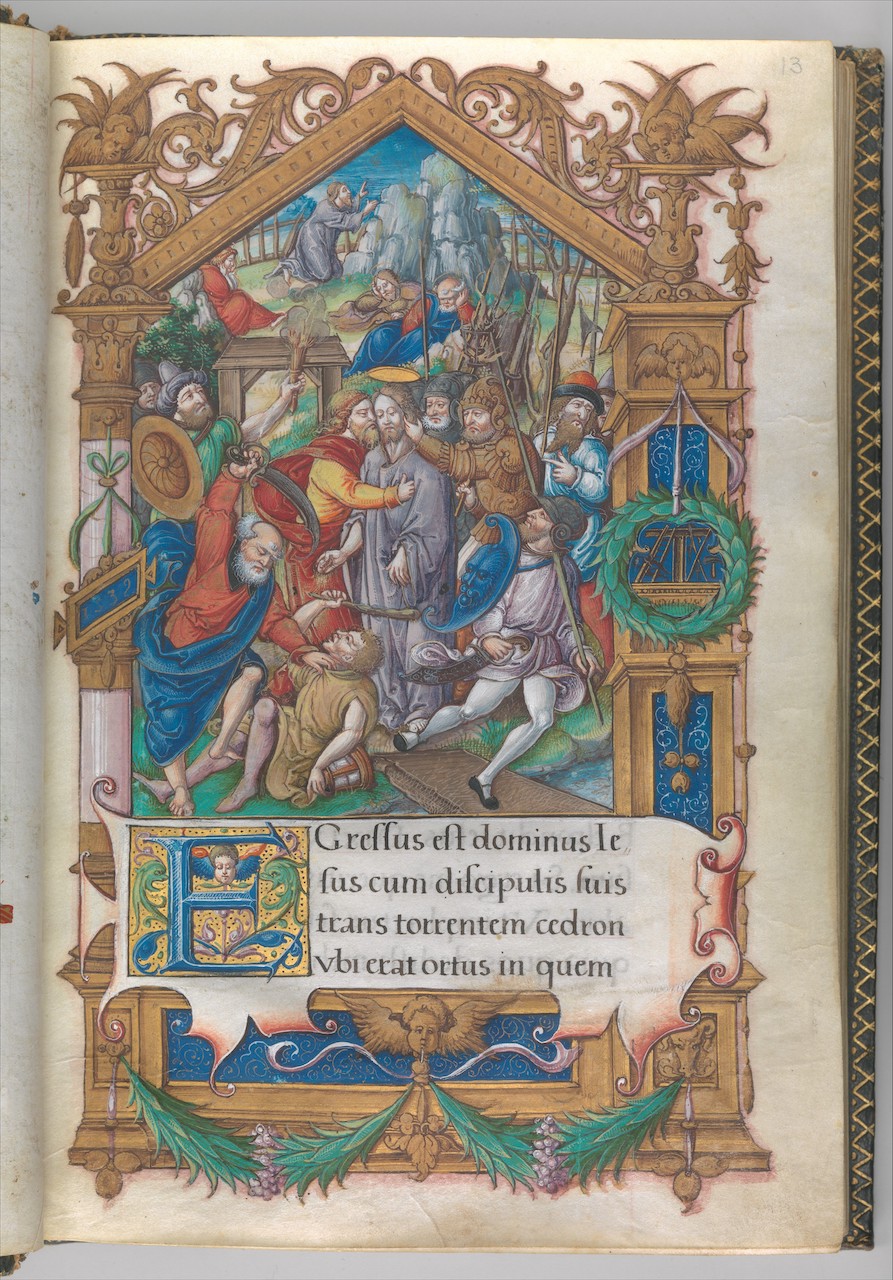 literatuur:
Christie's 7 juli 2010 (Arcana, I), lot 47
New York, Pierpont Morgan Library
Ms M 1176 los blad uit Guillaume Crétin, Débat entre deux dames sur le passetemps des chiens et oyseaux, Parijs, ca 1525-1530 (4 andere losse miniaturen uit dit handschrift bevinden zich in Cleveland en Priveverzameling; nb: dit blad wordt niet genoemd in Orth 1998)
Oxford, Bodleian Library
Ms Douce 91 Margaret van Navarre, La Coche, Parijs, 1541 verluchting door assistent van de Meester van François de Rohan
literatuur:
Plummer 1982, p. 94 daar als Rouen, ca. 1525-1530 als door Meester van het Ango Getijdenboek
Orth 1998, p. 85, nt 5
Parijs, Bibliothèque de l'Arsenal
Ms 640 Getijdenboek voor Guillaume en Claude de Sauls-Tavannes, Parijs, 1533
literatuur:
Orth 1998, p. 84, nt 29, figs 47, 48
Parijs, Bibliothèque Nationale
Ms fr. 1877 La fleur de vertu (franse vert. door François de Rohan), Parijs, 1530
literatuur:
Orth 1998, p. 84, nt 10, figs 37, 39, 40
Ms fr. 4800 Antoine Bardin, Registres de la reception des foy hommaiges et serments … comte de Rethel Henri de Foix-Lautrec, Parijs, 1533-1534
literatuur:
Ms fr 25208 François Mangeard, Antiquités de Bourgogne, Parijs, 1539
literatuur:
Rés vél 1147 Guillaume Budé, De transitu hellenismi, gedrukt te Parijs door Robert Estienne, Parijs, 1535
literatuur:
Privéverzameling
3 losse miniaturen uit Guillaume Crétin, Débat entre deux dames sur le passetemps des chiens et oyseaux, Parijs, ca 1525-1530 (2 andere losse miniaturen uit dit handschrift bevinden zich in Cleveland en New York)
literatuur:
Orth 1998, p. 74-76, 84, nt 20, pl. 1
Getijdenboek van François I, Parijs, ca 1532-1540
literatuur:
Orth 1998, p. 85, nt 1, 29, 32, fig 50
Rennes, Bibliothèque municipal
Ms 1278 Pontificaal van Yves de Mayeuc, bisschop van Rennes (1507-1541), Parijs, ca 1530-1535
literatuur:
Sotheby's catalogus 2 december 1986, lot 48
König 2000, p. 507 daar als verwant met Jean Coene IV
Orth 1998, p. 85
Sint Petersburg, Nationale Bibliotheek van Rusland
Ms lat Q.v.I, 204 evangeliarium van Frans I, Parijs, ca 1526 begonnen door (Werkplaats van) Etienne Colaud (Hoofduitvoerder van de Statuten); Parijs, ca 1546 voltooid door Meester van François de Rohan
literatuur:
Toulouse, Musée des Augustins
Acqs 57.84.1-12 twaalf losse kalenderbladen met de tekenen van de dierenriem op de achterzijdes, waarschijnlijk uit een getijdenboek, gemaakt voor Phillippe de Lévis, bisschop van Mirepoix, Parijs, ca 1530-1535
literatuur:
Orth 1998, p. 84, nt 18, figs 41, 46
Wenen, Osterreichische Nationalbibliothek
Cod 1961 getijdenboek, Parijs, ca 1525-1530
literatuur:
Literatuur
Plummer 1982, p. 94
Sotheby's catalogus 2 december 1986, lot 48
Ader Picard Tajan (veilinghuis), Catalogus 18 september 1988, lot B
Venator & Hanstein catalogus 23 maart 1996, lot 1181
Orth 1998
König 2000, p. 507
Sotheby's catalogus 6 december 2005, lot 38
Sotheby's 6 juli 2010, lot 35
Christie's 7 juli 2010 (Arcana, I), lot 47
Croizat-Glazer 2013
Sotheby's 3 december 2013, lot 28
Christie's 29 juli 2020, lot 5